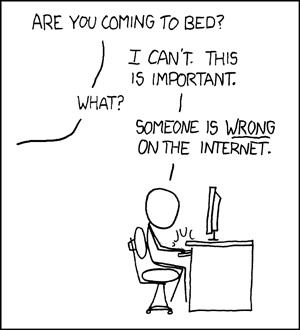 Social media platforms seem to be all the rage these days. Personal blogs, social networks and video sharing sites have been hogging all the attention, but community based sites have really been around since the birth of the Internet.
Internet forums are community based web sites that evolved from the earliest Bulletin Board Systems (BBS) in the early 1990's. Forums allow users to create an account with a pseudonym (alias) and post their thoughts or share media (such as photos, videos or computer code). Forums often focus on a particular theme, such as computer advice, video games or a musician, but they can also span multiple topics.
Internet forums can be a great way to solicit feedback from a community, but they can be a bit harder to get going than blogs. The problem with forums is that you need to have a community that is already passionate about a certain topic. What you're doing is not creating a community, but giving an existing community a place to go and exchange ideas.
For the past three years the EMU marketing office has helped coordinate the emuLAN (a 24 hour computer gaming event: see LAN Party) and the emuLAN forum has been a major part of that effort.
The emuLAN forum allows interested gamers to ask questions about the event and give direct feedback. Every year we see a ramp up of activity on the forum in the months before the event. Even before we have a lot of information to give out, we can use the forum to poll our audience and see what games they might be interested in playing. The feedback we get helps us determine how things are going and decide if we need to make any changes prior to the event. In the days following the event, the forum provides a valuable tool for gathering feedback on what people liked or disliked.
Forums, like blogs, do require some amount of moderation. You need to make sure spammers aren't settling in and users aren't getting abusive (see: trolling). Although, when things really get going you can start appointing community moderators to take over some of the responsibility. These are simply volunteers that spend a lot of time in the forum who know what behavior is appropriate and what isn't.
All in all forums can be a cheap way to consolidate feedback from an active community surrounding a product, event, business or individual.
Some popular forum software includes:
Not sure if anyone is interested, but I'd be happy to go into more details on forums, just give me a shout!